'So you are approaching 'THE BIG DAY' ….. the happiest, most exciting day of YOUR life so far! Why not follow the latest craze sweeping America and invest a little time in visiting an experienced life coach and therapist to safeguard your special day? Is this just fashion trend? Brides that I have helped, have been so concerned that nerves will engulf their day, that they will not know how to say 'no' when they need to, becoming totally overwhelmed by the commercial approach to weddings in current times. For some, this can manifest in increasing conditions that are already underlying.
'It's all about you, and help is on it's way!'
Anxious Bride? It's a BIG DAY!
We pamper our bodies but what about our minds? Soothing therapy is the latest charm! When you are worried about your dress, your family, all of your plans running smoothly, don't fret …. I am helping brides to cope with those stressful occurrences that could upset your 'once in a lifetime' event.
As someone who has worked in Bridalwear, entertainment events and therapeutic treatment, I can help you to prepare yourself against any anxiety, and help you become that princess that you deserve to be.
How do I specialise?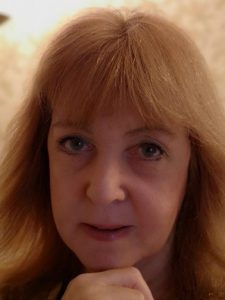 Not only can I offer kind and inspiring therapy routes, to enable brides to regain confidence and a clear vision of the future, but having been a consultant in a bridal salon, and involved in the entertainment industry, I am uniquely placed to offer a guiding light to those who need to be true to themselves, for what is a huge change in their lives as they become a 'Mrs.' For example, I have enabled brides to overcome cultural and religious differences, sight impairment, absent parents, poor body image, shyness and irrational fears that things will go wrong.
So …. what of your family, your friends, the groom's 'nearest and dearest'? Everyone is invested in your wedding and soon enough a bride can become blindsided by those who, with the best of intentions, seek to make it their day too. With pressure over the dresses, the venue, the choice of service, the expectations of the guests and the satisfaction of the hens on their trip or night out, (not to mention the Groom) ……. a bride can soon feel overwhelmed and illness and inner turmoil can surface.
Here is a quote from a recent bride …. 'I was so concerned that I would need to leave the church that I could not face walking down the Aisle. I wanted to get married in the open air, but the expectations of a religious setting would not allow for that, and I thought that I would feel trapped during the service.'
'I announced to my bridesmaids that I was going to spend time and a small amount of my budget on a therapist, and this in itself made me feel much better.' Amanda found some clever ways to help me feel secure, and I was able to practise these, both under hypnosis and when visiting other friends' weddings. I was given a tailor-made therapy tape for me to listen to, which calmed any physical effects of my nerves, and this was very helpful. I also found the confidence to change my dress to something more fitted, which deep down I realised meant a lot to me.'
I saw Amanda for five sessions in all.
When my wedding day came, everything just melted away, and it truly was the best day of my life.'